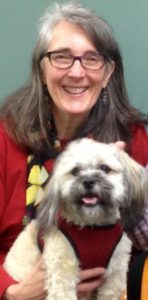 Like you, I have a life time of experiences that have brought me to this moment in time. The journey is shared, not done alone. Sometimes we need a companion to focus our thoughts, ideas, reflections of an event. I see my task with clients as a fellow traveler, a facilitator of self understanding and acceptance. We meet in the midst of life happening,
"Out beyond ideas of right doing and wrong doing                             there is a field, will you meet me there?" Rumi.
Our lives do not stop for us to get off. We have to pause and consider. My office is that "field", a place just on the edge of right and wrong, a place we meet to listen, get a different view, share at the cross-roads of reality, reflect on your perceptions of being you. My practice recognizes the importance of a wholistic approach to healing, share the story, craft a healthful present.
Profile and Credentials:         
I received a Master of Social Work from Clark Atlanta University in May of 1997 and a Master of Divinity from Southern Baptist Theological Seminary in May of 1988. I am a Licensed Clinical Social Worker in good standing in North Carolina, Georgia and South Carolina. Certified Financial Social Work Clinician 2012; Certified Connections Facilitator Candidate 2013; Certified Daring Way ™ Facilitator 2014.
My life's work as a human and clinical profession is on going, the present choices reflecting past intention that my effort support your true colors radiating. Over the past 29 years I have engaged primarily adults clients and their families in a variety of clinical practice settings: Hospital and Hospice Chaplaincy; Forensic/Court ordered mental health assessments and social services, Death penalty mitigation, alternative sentencing and mitigation; Celebrant of community and individual rituals; Home health care and Hospital case management; Bereavement and Grief counseling; and most recently private practice outpatient mental health therapy at the intersections mental, physical, spiritual, and social health issues, process groups (self-esteem, anger management), dual diagnosis groups; job counseling; and psycho-health education all done respectful of gender, orientation, economics, religious, political and cultural diversity.
Philosophy and Comments:         
I approach counseling as a dialogue, a conversation between equals. I draw from a diverse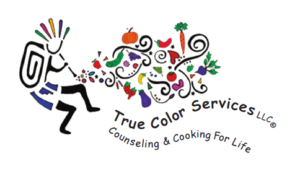 background of life experience and reading. My approach to counseling is wholistic by design. It is inclusive of client's nutritional, physical, spiritual, financial and mental health. My approach is person-centered, psychologically eclectic and integrative including techniques from various schools of thought. My approach to each client is individual and draws heavily upon Morita Therapy by Dr. Morita and Naikan theory from Japan;  Cognitive Behavioral Therapy, Family Systems Theory, DBT- Dialectic Behavioral Therapy by Linehan,  and "Nonviolent Communication" by Rosenberg, "16-Step Empowerment Process" by Karl; Somatic Experiencing"by Levine; Enneagram (Personality Type), Cross-Cultural Counseling as well as Christian, Buddhist, Sufi and Jewish thought, Art, and Music. Treatment plans are constructed with clients using Person – Centered Thinking techniques and Evidence Based practice modalities. All techniques and guiding principals for therapy are consistent with principles set forth according to these particular schools of thought. Initial sessions begin with a full psychosocial clinical assessment and establishing treatment goals from the get go.
Your journey towards emotional health will require your active participation in and out of sessions. Remember successful change occurs gradually, meaning effective therapy requires a commitment to the process. It will be your responsibility to make efforts to change belief systems and behavior pattern. My responsibility is to facilitate. Together we clearly define your goals and develop a plan to achieve them. We will explore symptoms to discover the core motivation of the issue and work to bring change in those areas through insight, education, behavioral change, self-talk, and other techniques. Progress will periodically be evaluated and the plan modified if necessary.
Risk of Treatment:
The counseling process brings with it certain risks of which you need to be aware. As issues come to light you may have an increase of uncomfortable feelings. Some of these feelings may include anger, guilt, sadness, or anxiety. There is also a risk that as you change, your relationships will change also. Sometimes those we are in relationship with are unwilling to change, thus possibly ending relationships.
Work Hours and Fee Schedule:         
True Color Counseling, PLLC is currently a mobile therapy service scheduling Monday – Friday by appointment only. Payment is expected at time of service. Sliding Scale options and CASH ONLY: Intake $120.00 for 90 minutes; Follow up Sessions $80 for 60 minutes; TeleHealth sessions are available via Regroup Therapy using Zoom.com for live video feed which is HIPPA compliant.  I provide pro-bono work through GIVE AN HOUR for Veterans and their families. See http://www.giveanhour.com for details.
Other Office:  If you have insurance and would prefer an office environment as well as access to psychiatric medication and/or ACT services contact me at NC Brookhaven Behavioral Health 828-676-1657 office. http://www.ncbrookhavenbehavioralhealth.com
Confidentiality:
All information you share with me, whether in sessions or over the telephone, becomes a part of your clinical records housed electronically with Therapy Notes. Record of our work together is kept in accordance with HIPPA guidelines.  This record is accessible to you upon request. All that you share with me will be kept confidential except in the following situations: I believe that your life (suicide) or someone else's life is in danger (homicide); I suspect child or elder abuse or neglect; medical records are subpoenaed by court order; or I have your permission to release information in the form of a signed written consent. I will also review cases periodically with colleagues for supervision or consultation. These colleagues are also bound by confidentiality laws and a professional code of ethics.
Complaint Procedure:
If you should have any concerns with any aspect of our work together, please inform me immediately. This will make our work together more effective. If a problem arises that you feel cannot be directly resolved with me contact my licensure board:
North Carolina Social Work Certification and Licenser Board                                                       1207 South Cox Street  Suite F
P.O. Box 1043
Asheboro, NC 27204
While it is impossible to guarantee any specific results regarding your counseling goals, I assure you that my services will be rendered in a professional manner with accepted ethical standards as set forth by the National Association of Social Workers. The Code of Ethics is available on the website.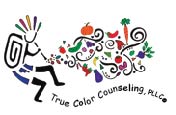 If you have any questions, please feel free to ask at any time. At the time service begins you will be asked to sign a statement of understanding. By signing you are indicating that you have read and understand this statement and that any questions you have regarding this statement have been answered to your satisfaction.
A Harriette Bugel, M.Div., LCSW, CDWF
NC #C004828
Certified Daring Way Facilitator(™);
Certified Financial Social Worker
Cell/Text 828-712-8278
email truecolorcounseling@gmail.com                                                      website  www.truecolorcounseling.com