These are one of a kind, edible, whimsical interpretive works of art.
Using a combination skills from "past lives" I blend theater set design,
water gardening and landscaping to capture the theme of an event with
many tasty treats. Cost varies – examples range $1,500 – $2,000 each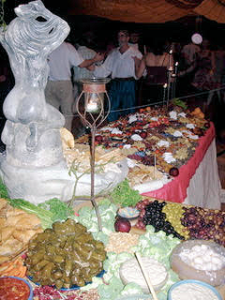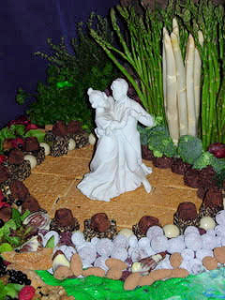 .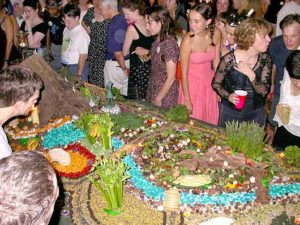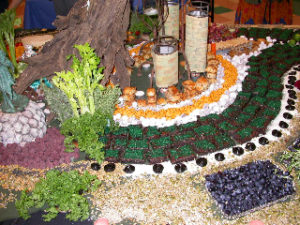 A Mid-Summer's Night Picnic … With the help of many hands my art comes to life – a cluster of broccoli flowers becomes a bush, a dozen brussle sprout a hedge row, thin mints are stepping stones, a hundred plums a swirling pond – and like a Mandala when the wind blows the art vanishes before you eyes … bite after delicious bite.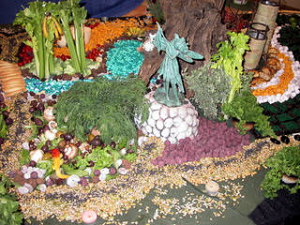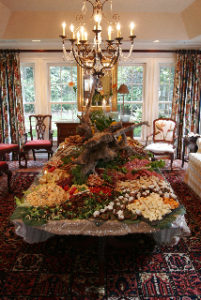 "This looks like a painting … its too pretty to eat!"
by Ellen at "Healing Journey's" Dinner.