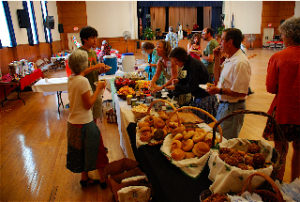 EAT … Dance … Sleep … EAT …  Dance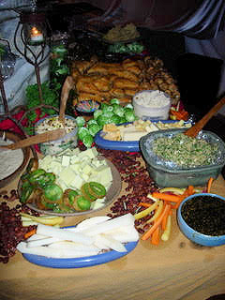 Contra, Waltz, Tango, or Swing …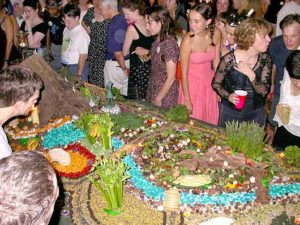 We dancers know how to eat and want to eat well. Food is just as important as the musicians, the caller, the site, the guest list … I provide consultation regarding many aspects food service for an event.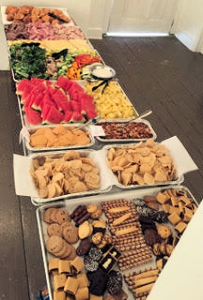 I specialize in assisting Contra Dance Weekend Committees – source local and seasonal items, generate a kitchen wise volunteer crew.
You set the budget then we discuss the menu, planning, preparation and presentation for your event. Kitchen management during the dance weekend also available.
References available upon request: Gypsy Meltdown, White Water Whirl, Splash Dance, Ooo La La, Mt. Madness, Blue Moon …