Like falling in love for the first time I enter the kitchen with passion and abandon. As a professional personal Chef for Hire, I find that combining meals from scratch is stimulating, yielding all kinds of ideas from the motion and commotion of a kitchen stirring.
True Color Cooking is all about celebrating life, the journey we share and the part food plays in the mix. My earliest childhood memories are in the kitchen. Those basic skills from Mom have served me well over the years. Like many of you, I have finally decided to make my passion my life's work.
The menus and Food Art I create from local, organic sources can easily be adapted to meet food allergies and sensitivities to Gluten, Corn, Wheat, Peanuts, Soy, Eggs, and Dairy. Accommodation is made when requested to meet medical recommendations for Arthritis, Autism Spectrum, Diabetes, Cancer, ADHD and Celiac conditions.
Join me for dinner, won't you?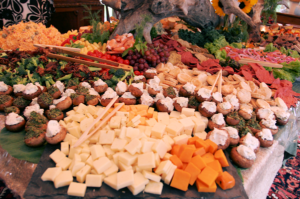 I follow the age old rituals of hot foods hot and cold foods cold, serving everyone from a common table and continuing the global tradition of the International Slow Food Movement, promoting the use of local, seasonal, sustainable and ethically produced comestibles.
Cooking was probably my first love. Long before the Easy Bake Oven I was in the kitchen with Mom, tasting the cake batter at that tiny perfect spiral the beater made every time. Later, in graduate school I made biscuits every week, served banquet halls, and ran the dishwasher.
As a Chaplain I taught students how to cook, making soup at the weekly Bible study following in the footsteps of the Frugal Gourmet. As a Clinical Social Worker in hospital, home health and hospice I quickly learned the critical roll nutrition played in achieving and maintaining mental health.
My creative optimistic nature, my artistic training, my professional skills, the support of friends, a few well chosen alternative medical services, Tai Chi and the diverse eating opportunities in Atlanta put me on the road to a rich journey of fun, healthy eating. Who knew Kinnikinnick Foods – Gluten free chocolate chip cookies made with pea flour and Almond Butter had more nutrition than a sandwich and looked like a decadent treat!
Today I intentionally cook for dancers, families, strangers , friends, and myself. I cook from scratch and usually without recipes, do the dishes and take out the trash.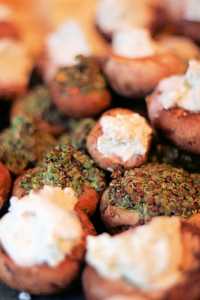 Now on to the good stuff … cooking in the company of friends makes work time play time … I am honored that you have visited my site … When do we eat?
Chef Harriette
truecolorcooking@gmail
Cell/Text 828-712-8278
 Member of American Culinary Federation
Member # 192779 Chapter NC021
ServSafe Certified #15255191          Expires 6/12/22
Liability Insurance – CNA Small Business Center   #3012157985